---
BUSINESS TIER
This feature is available for Business plans only.
Enable
Automatically add code-level details for slow requests to marked URLs or your entire site.
LeanSentry will occasionally analyze selected slow requests by using a debugger, to determine the precise code-level location of the slowdown.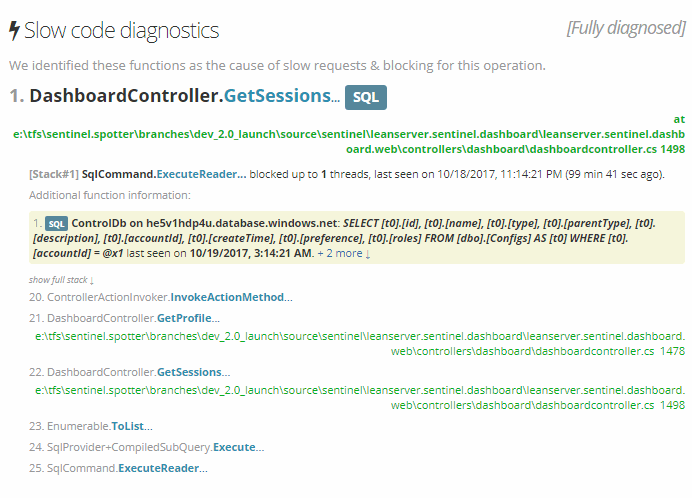 This will add the following information for your slow operations:
1. Detailed
stack traces
down to the
application function
and/or
line of code
responsible.
2. SQL query information for SQL operations.
3.
REST service url
for HTTP requests,
file path
for file IO, and so on.
NOTE: These diagnostics typically take 5-10s, and are limited to several an hour/day. LeanSentry will throttle diagnostics to maximize insight and minimize impact, e.g. only diagnosing slow requests for URLs for which we do not already have code-level information, and at most once every few days, etc.
This feature is available on the plan.
---
More resources