The traffic spike is coming.
Your ecommerce website might not be ready for it.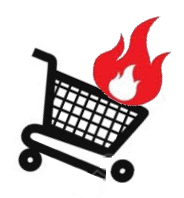 Hangs

Application errors

Slow page loads

High CPU, memory leaks
Don't let lurking application problems
cut into your sales ...
Use LeanSentry's expert diagnostics to rapidly discover and fix them
before the holidays hit.
Proactively detect and fix application problems
with expert application diagnostics.
Start in < 5 minutes.
Discover hidden hangs, errors,
memory leaks and more.
Fix them fast with automatic diagnostics!

Applied Innovations selected LeanSentry to help its ecommerce customers get their applications ready for peak sale season.

ASOS, UK's largest independent online fashion retailer, uses LeanSentry to preemptively fix errors and application performance problems before the holiday rush.



OnlineFabricStore, a leading provider of upholstery and industrial fabrics, uses LeanSentry to get extra visbility into appliation performance and quickly fix issues as they arise.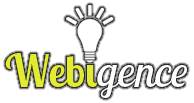 LeanSentry can help you:
1. Discover and fix your most important errors
LeanSentry's discovers errors across the entire application stack, and automatically identifies important errors for you.
2. Troubleshoot slow page loads
You can instantly determine which URLs in your site had slow requests, and drill down to identify the slow operations that caused them!
3. Detect and automatically diagnose application issues
Automatically detects and diagnoses hard-to-find application problems, including hangs, memory leaks, and high CPU.
Helps you understand what causes server overload, breaks down application resource usage, and much much more.
And another great reason to try LeanSentry now: Get 30% off the Professional plan now until Thanksgiving day.
Lock in the full diagnostic power of LeanSentry when you activate you account.

---